Estheticians And More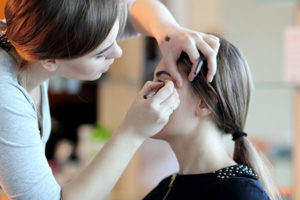 Estheticians focus on the aesthetics of the face. They can treat men or women, but women are more likely to use their services. If you want advanced skin care services, you seek out estheticians. But there are other items that other specialists can help with as well. When it comes to taking care of yourself, you want nothing but the best services from the right individuals. Here are what estheticians and others in a similar line of work do so you know where to go for what you need.
Estheticians
If you want to improve the feel and look of your skin, estheticians can give you cosmetic treatments over time. They can identify skin issues, but they cannot treat any medical conditions if you have any related to your skin. If there seems to be a medical issue, they can inform you and then you can go to a doctor. You will see Estheticians at spas, but they also sometimes work at medical spas. They will recommend skin care regimens and products based on what your skin needs and what you are concerned about. They perform simple things like waxing and complicated things like body contouring.
Dermatologists
If you have a serious skin condition, you may be better off seeing a dermatologist. These medical doctors can assist with skin cancer and other conditions. They will guide you through burns, acne, and other skin-related ailments. They are sometimes more expensive than a regular doctor, but they specialize in the skin so if you have skin issues, it's worth it to visit them.
Cosmeticians
Cosmeticians work across makeup counters all over your city. They are professionals who know how to use and apply makeup for a variety of situations. They can help you figure out what works for you. The best-paid cosmeticians are celebrity makeup artists, but you can easily find them in any metropolitan area as well.
Manicurists
Manicurists are also often massage therapists. Giving manicures involves trimming nails and skin and also providing massage to clients. They have to know a lot about equipment and sterilizing it in order to keep things properly clean. They have other duties as well including waxing and sometimes even facials.
What Do You Need?
When you go to a spa, sometimes you need a manicure and other times you want help with your skin. And then sometimes you want both! You can find some of these professions within a spa, but you can also seek them out individually elsewhere. If you aren't sure where to start, just contact Athena Wellness Center. We can help you with a healthy lifestyle from start to finish. We provide everything from nutrition programs to skin care products and everything in between. You can reach your life goals with us by your side. We'll customize a plan to suit your needs so you only get the care you want in order to reach your individual goals. Give us a call and let's get to work on you together!
Social Share